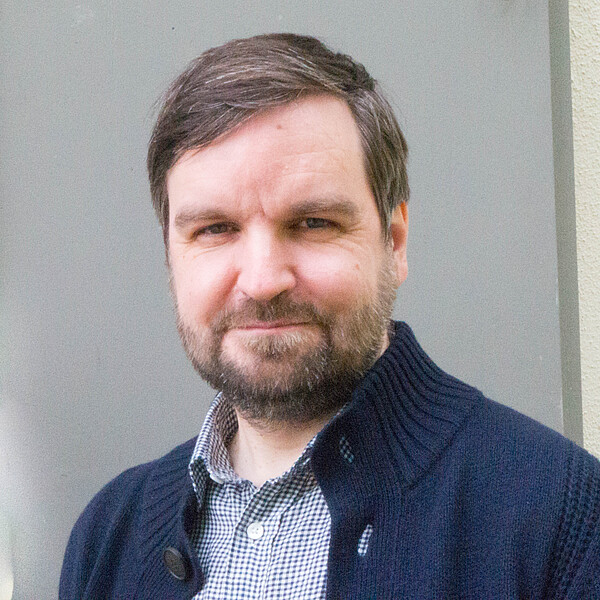 September 2021 - February 2022
Mail: andres.kurg[at]artun[dot]ee

Andres Kurg is professor of architectural history and theory at the Institute of Art History, Estonian Academy of Arts in Tallinn. His academic work specialises on the Baltic countries and Russia during the Soviet era, with a special focus on the influence of technological transformations and changes in everyday life to the built environment from 1960s to 1980s. He has published articles in AA Files, ArtMargins, Journal of Architecture, Home Cultures and contributed to several collected volumes and exhibition catalogues. He has curated exhibitions on Soviet architecture and design, including Centrifugal Tendencies: Tallinn, Moscow, Novosibirsk at the Museum of Architecture Drawing in Berlin (2017) and held fellowships at the Getty Research Institute in L.A. and Yale University.
Research project at the Kolleg
My research project "Forecast and Fantasy: Critical Architecture and the Crisis of the Future in the Soviet Union, 1966-1986" follows the dynamics of critical architectural practices in Russia and the Baltics in relation to technological and political changes of the late-Soviet period. It will map out the historical circumstances of the emergence of experimental groups by situating them inside institutional structures, and secondly, by viewing their production in the context of globally uneven modernity. I look at Soviet groups like NER (New Unit of Settlement) and Dvizhenie (Movement) as well as scientific research institutes (Research Institute for the Theory, History and Perspective Problems of Soviet Architecture VNIITIA; Research Institute for Technical Aesthetics VNIITE in Moscow) who realigned their work according to new technological discourses – including cybernetics and scientific forecasting – producing design projects where the predicted future was subjected to the scrutiny of scientific parameters and precise calculations. This politically optimistic high point came to a close by the end of the 1960s. By the late 1970s and early 1980s, fantasy had transformed in the plural scenarios of 'paper architecture' that often took a critical stance towards modernity, corresponding to how cybernetics now recognised the future as open to alternative historical trajectories. If many of the topics discussed in the proposals of the 1960s reappeared in these works (like accounts of communication, leisure or the city of the future) they did so in a form that often ironized previous approaches while at the same time maintaining certain value compliant with socialist ideals. Relying on archival materials and oral history this project will argue that rather than being determined by top-down ideological doctrines the spatial and artistic production of the period should be seen as negotiating technological changes, economic interests and new scientific discourses, participating in the ways in which the experience of modernity unfolded in the Soviet Union. Focusing on the discussions around the Communist future and its tension with the cybernetic probability-model, it also maps a history of the 'postmodern turn' in Soviet society.
Main areas of research
History of Soviet architecture
Cold War and modernity
History of architecture exhibitions
History of cooperative farms in the Soviet Union

Positions and memberships
European Architectural History Network (EAHN)
ARTMargins Editorial Board member
Kunstiteaduslikke uurimusi – Studies in Art and Architecture Editorial Board member
Acta Academiae Artium Vilniensis Editorial Board member
Tallinn University PressActa Artes Editorial Board member
Monographs
Andres Kurg, Boundary Disruptions: Late-Soviet Transformations in Art, Space and Subjectivity in Tallinn 1968-1979. Dissertationes Academiae Artium Estoniae 15 (Tallinn: Eesti Kunstiakadeemia, 2014).
Edited volumes
Daria Bocharnikova and Andres Kurg, eds,'Urban Planning and Architecture of Late Socialism, Special issue, The Journal of Architecture, vol. 24, no. 5, 2019.
Andres Kurg, 'Situating Culture,' Special issue, Home Cultures Journal, vol. 9, no. 3, 2012.
Andres Kurg and Mari Laanemets, eds, Environment, Projects, Concepts. Architects of the Tallinn School 1972-1985 (Tallinn: Museum of Estonian Architecture, 2008).
Articles
Andres Kurg, 'Free Communication: From Soviet Future Cites to Kitchen Conversations', The Journal of Architecture 24, no. 5 (2019): 676-698.
Andres Kurg, 'Werewolves on Cattle Street: Estonian Collective Farms and Postmodern Architecture', in Second World Postmodernisms, edited by Vladimir Kulic (London: Bloomsbury, 2019), 111–127.
Andres Kurg, 'Three Takes on the Environment. Redefinitions of the City on the Intersections of Design and Art in Tallinn in the 1970s', in Art and Theory of Post-1989 Central and Eastern Europe: A Critical Anthology (MoMA Primary Documents), edited by Ana Janevski, Roxana Marcoci, Ksenia Nouril (Duke University Press, 2018), 56−63.
Andres Kurg, 'Architectural Exhibition 78', in Exhibit A:Exhibitions That Transformed Architecture, 1948-2000,edited byEeva-Liisa Pelkonen (Phaidon, 2018), 204−210.
Andres Kurg, 'Unsettled Tendencies: Conceptual Architectural Projects from the Late Soviet Period', in Centrifugal Tendencies: Tallinn–Moscow–Novosibirsk, edited by Yuri Avvakumov (Berlin: Tchoban Foundation, 2017), 131-151.
Andres Kurg, 'Courtyards, Corners, Streetfronts: Re-Imagining Mass Housing Areas in Tallinn', in Re-scaling the Environment. New Landscapes of Design, 1960 –1980, edited by Ákos Moravánszky, Karl Kegler (Birkhauser Verlag AG, 2016), 233−251.
Andres Kurg, 'Towards Paper Architecture: Tallinn and Moscow', in Exhibiting Architecture: A Paradox?, edited by Eeva-Liisa Pelkonen, Carson Chan (New Haven: Yale School of Architecture, 2015), 121–131.
Reviews
Introduction to Leonhard Lapin's 'Objective Art'. – ArtMargins, vol. 2 (2), 2013, pp. 163–171.

Please find more information on Andres Kurg on the website www.etis.ee.