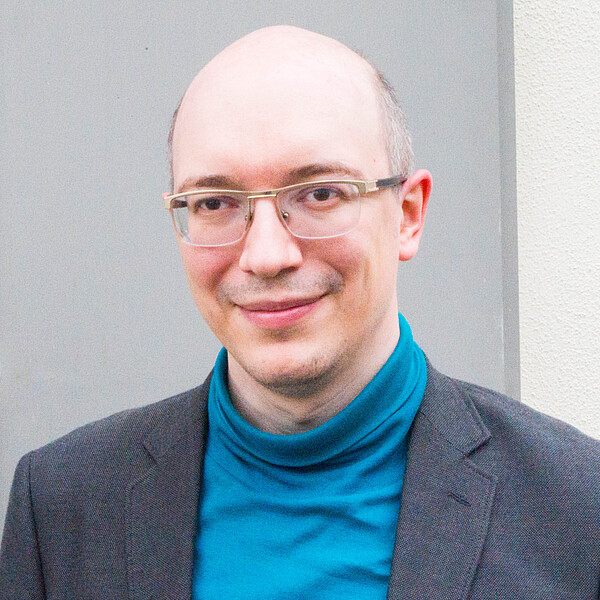 April - September 2021
Mail: andreicusco(atyahoo(dot)com

Dr Andrei Cuşco is an Associate Professor at the Department of History and Geography of the "Ion Creangă" State Pedagogical University in Chișinău (since 2016). He holds an MA (2002) and a Ph.D. degree (2008) from the Department of History of the Central European University (CEU) in Budapest. For a number of years, he has been working on issues related to Bessarabia's symbolic geography, the competing Russian and Romanian visions of this contested region in the second half of the 19th and early 20th century, as well as on broader issues of Russian and Romanian intellectual history. During the academic year 2006-2007 he was a Fellow at the New Europe College in Bucharest. In September 2009 – August 2011 he was a recipient of a Gerda Henkel Foundation Fellowship within the Special Program for Supporting the Next Generation of Historians from Russia, the Ukraine, Moldova, and Belarus. Between September 2015 and January 2016 Dr Cuşco was a Fulbright Visiting Scholar at the Department of History, University of Maryland (College Park). He authored over thirty scholarly articles and two books. Dr Cuşco's first major publication is a book on the history of Bessarabia as a borderland of the Russian Empire (Bessarabia as a Part of the Russian Empire, 1812-1917), co-authored with Victor Taki and published at the Novoe Literaturnoe Obozrenie Press (Moscow) in 2012. His second book – A Contested Borderland: Competing Russian and Romanian Visions of Bessarabia in the Late 19th and Early 20th Century – was published at the CEU Press in October 2017.
Research project at the Kolleg
To what extent, and in what way, was the major upheaval known as the "Great War" different on the Eastern Front in comparison with the Western Front? How did the main belligerents of the region – the German, Russian and Austro-Hungarian Empires – mobilize societies, transform economies and, most importantly, deal with diverse, unruly and often dubiously loyal populations? How were modern 'technologies of rule' and the corresponding visions of societal mobilization and radical transformation transferred, borrowed, adapted, appropriated and applied by the war adversaries in the East? What role did ethnicity in general – and trans-border ethnic ties in particular – play in the radically new and unprecedented context of total war? How did ethnic hierarchies shift and change under the strains of war and under the pressures of increasingly interventionist and assertive state apparatuses? In what ways were populations classified, categorized, repressed, moved, displaced and transferred (most often violently) by governments questioning their group status and loyalties? Finally, what role did ideology and Great Power rivalry play in this process? These questions are at the core of my research project at the Kolleg. It discusses two specific borderlands that have as yet received relatively scant attention in the existing scholarship – Bessarabia and Bukovina. I suggest tackling the general questions outlined above by pursuing a direct comparison between these borderlands during wartime and its immediate aftermath. The impact of the war was deeply transformative for the entire region. It generated a completely new dynamics not only on the macro-level of the main imperial players, but also on the "middle level" of different imperial provinces and their populations. My project – which will result in a book – aims to contribute to the wider debate on the connection between total war, modernity, strategies of governance, state-building, and state collapse. However, it aims to do so through the lens of two 'peripheral' case studies, which projected, distorted and enhanced central policies within a logic of transformation and destruction which changed the borderlands beyond recognition.
Main areas of research
Comparative history of the modern Eurasian empires
Russian and Romanian intellectual history (19th and early 20th century)
History of Bessarabia as a part of the Russian Empire (1812-1917)
The Russian-Romanian borderlands during World War I
Cultural opposition in Soviet Moldavia (1950s-1980s)
Positions and memberships
2018/01 – present – Member, Society for Romanian Studies (SRS)
2016/01 – present – Member, Association for Slavic, East European and Eurasian Studies (ASEEES)
2015/03 – present – Member, Romanian Society for Historical Studies (SSIR)
2013/05 – present – Founder and Editor, PLURAL. History, Society, Culture, Journal of the History and Geography Department, Ion Creangă State University
2010/01 – 2010/09 – Member, Presidential Commission for the Study and Evaluation of the Communist Regime in Moldova
2009/10 – present – member, Advisory Board, Archiva Moldaviae Journal (Iași)
Monographs
Andrei Cusco, A Contested Borderland: Competing Russian and Romanian Visions of Bessarabia in the Late Nineteenth and Early Twentieth Century (Budapest and New York: CEU Press, 2017).
Andrei Cusco, Victor Taki, Bessarabiia v sostave Rossiiskoi Imperii (1812-1917) [Bessarabia as a Part of the Russian Empire, 1812-1917] (Moscow: Novoe Literaturnoe Obozrenie, 2012).
Edited volumes
Flavius Solomon, Andrei Cușco, and Mihai-Ștefan Ceaușu, eds, România și statele vecine la începutul Primului Război Mondial: Viziuni, percepții, interpretări [Romania and the Neighboring States in the Early Phase of World War I: Visions, Perceptions, Interpretations] (Iași: "Alexandru Ioan Cuza" University Press, 2016).
Flavius Solomon, Bogdan Ceobanu, Andrei Cușco, and Grigorii Șkundin, eds, Rapoarte diplomatice ruse din România (1888-1898) [Russian Diplomatic Reports from Romania, 1888-1898](Iași: "Alexandru Ioan Cuza" University Press, 2014).
Diana Dumitru, Igor Caşu, Andrei Cuşco, and Petru Negură, eds, Al Doilea Război Mondial: memorie şi istorie în Estul şi Vestul Europei [World War II: Memory and History in Eastern and Western Europe] (Chișinău: Cartier, 2013).
Articles
Andrei Cusco, "Russians, Romanians... or Neither? Mobilization of Ethnicity and "National Indifference" in Early 20th-Century Bessarabia", KRITKA. Explorations in Russian and Eurasian History 20, no. 1 (Winter 2019): 7-38.
Andrei Cusco, Oleg Grom, Flavius Solomon. "Discourses of Empire and Nation in Early 20th-Century Bessarabia: Russian-Romanian Symbolic Competition and the 1912 Anniversary", AB IMPERIO. Theory and History of Nationalism and Empire in the Post-Soviet Space, no. 4 (2015): 91-129.
Andrei Cusco, "Nationalism and War in a Contested Borderland: The Case of Russian Bessarabia (1914-1917)", in The Empire and Nationalism at War, edited by Eric Lohr, Vera Tolz, Alexander Semyonov, and Mark von Hagen (Bloomington, Indiana: Slavica Publishers, 2014), 137-162.
Andrei Cusco, "1878, Before and After: Romanian Nation-Building, Russian Imperial Policies, and Visions of Otherness in Southern Bessarabia", EUXEINOS: Governance and Culture in the Black Sea Region 15/16 (December 2014): "Moldova: A Borderland's Fluid History": 20-33.
Andrei Cusco, "The 'Politics of Memory' and 'Historical Policy' in Post-Soviet Moldova," in The Convolutions of Historical Politics, edited by Alexei Miller and Maria Lipman (Budapest and New York: CEU Press, 2012), 175-210.
Andrei Cusco, "Constantin Stere, the 'Bessarabian Question' and Romanian Foreign Policy Debates in the Early 20th Century", Jahrbücher für Geschichte Osteuropas 60, Heft 1 (2012): 204-225.
Andrei Cusco, "Estate Interest vs. State Service: The (Un)easy Integration of the Bessarabian Nobility into the Russian Imperial System", The European Review of History / Revue Européenne d'Histoire (ERH) 16, no. 1 (2009): 15-32.

Reviews
(forthcoming) Review of Irina Marin, Peasant Violence and Antisemitism in Early Twentieth-Century Eastern Europe (Cham: Palgrave Macmillan, 2018), in Antisemitism Studies 4, Issue 2 (Fall 2020).
(forthcoming) Review of Iurie Stamati, The Slavic Dossier: Medieval Archaeology in the Soviet Republic of Moldova: Between State Propaganda and Scholarly Endeavor (Leiden and Boston: Brill, 2019), in Slavic Review 79, no. 1 (Spring 2020).
Review of Sheila Fitzpatrick, On Stalin's Team: The Years of Living Dangerously in Soviet Politics (Princeton and Oxford: Princeton University Press, 2015), in Analele Științifice ale Universității "Alexandru Ioan Cuza" din Iași. Serie nouă. Istorie LXIII (2017): 527-530.
Review of Terry Martin, The Affirmative Action Empire: Nations and Nationalism in the Soviet Union (1923-1939) (Ithaca and London: Cornell University Press, 2001)and Elena Negru, Politica etnoculturală în RASS Moldovenească (1924-1940) [Ethno-Cultural Policy in the Moldavian ASSR, 1924-1940] (Chișinău: Prut International, 2003), in PONTES. Review of South East European Studies 1 (2004): 177-183.