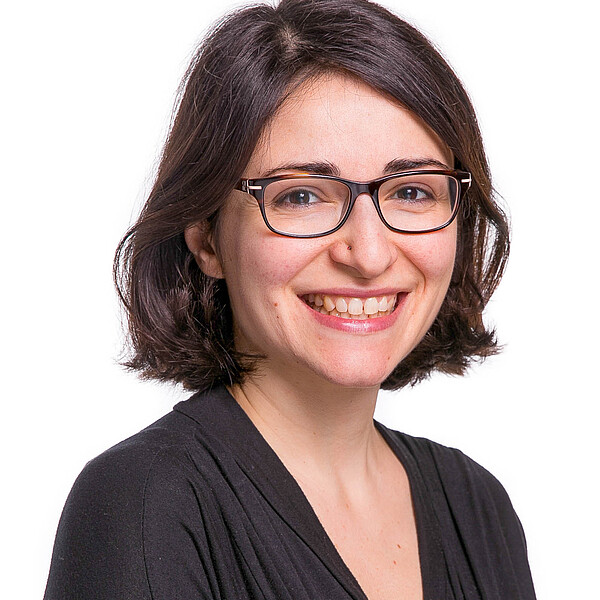 July - September 2021
Mail: chiara.bonfiglioli(at)ucc(dot)ie

Chiara Bonfiglioli is a Lecturer in Gender & Women's Studies at University College Cork, Ireland, where she also coordinates the one-year interdisciplinary Masters in Women's Studies. She previously held post-doctoral fellowships at the University of Edinburgh, the University of Pula and the Institute for Human Sciences in Vienna. Her PhD was awarded by the Graduate Gender Programme, Utrecht University, in 2012. She is the author of Women and Industry in the Balkans: The Rise and Fall of the Yugoslav Textile Sector (I.B. Tauris 2019).
Research project at the Kolleg
My project investigates the significance of women's participation to the Non-Aligned Movement, and the gendered character of transnational discussions on development and modernization. It does so by analysing the biography of one of NAM's leading female protagonists, Yugoslav politician Vida Tomšič (1913-1998), who had a fundamental role in building women's internationalist connections and discussions during the global Cold War, particularly during the UN Decade for Women (1975-1985). Vida Tomšič's life path exemplifies the interconnections between left, anti-colonial movements and movements for women's rights and emancipation before the feminist second wave. Insisting on women's role as active protagonists of history and social development, she contributed to the transnational circulation of new gendered imaginaries of modernity and utopia within the Non-aligned Movement. Before the concept of intersectionality emerged, Tomšič thought of transformations in gender relations as intimately connected to wider social and systemic change – and strived to institute gender equality alongside wider social equality, in Yugoslavia and transnationally.
Main areas of research
Transnational women's and gender history
Southeast European Studies
Cold War history
Oral history
Monographs
Chiara Bonfiglioli, Women and Industry in the Balkans. The Rise and Fall of the Yugoslav Textile Sector (London: I.B. Tauris, 2019).
Edited volumes
Chiara Bonfiglioli, Boris Koroman, eds. Socijalizam: Izgradnja i razgradnja (Pula and Zagreb: University of Pula and Srednja Europa, 2017).
Articles
Chiara Bonfiglioli, 'Women's internationalism and Yugoslav-Indian connections: from the Non-Aligned Movement to the UN Decade for Women', Nationalities Papers, 49, no.3 (2021): 446-461.
Chiara Bonfiglioli, 'Post-Socialist Deindustrialisation and Its Gendered Structure of Feeling: The Devaluation of Women's Work in the Croatian Garment Industry', Labor History, 61 no. 1 (2020): 36-47.
Chiara Bonfiglioli, 'Communisms, Generations, and Waves: The Cases of Italy, Yugoslavia, and Cuba', in Gender, Generations and Communism, edited by Anna Artwinska and Agnieszka Mrozik (Abingdon: Routledge, 2020), 66-81.
Chiara Bonfiglioli, 'Discussing Women's Double and Triple Burden in Socialist Yugoslavia: Women Working in the Garment Industry,' in Labor in State-Socialist Europe, 1945-1989. Contributions to a History of Work, edited by Marsha Siefert (Budapest: CEU Press, 2020), 195-215.
Chiara Bonfiglioli, 'Feminist translations in a socialist context: the case of Yugoslavia', Gender and History, 30, no. 1 (2018): 240-250.
Chiara Bonfiglioli, 'Cold War Gendered Imaginaries of Citizenship and Transnational Women's Activism: The Case of the Movie Die Windrose (1957)', in Gender and Citizenship in Historical and Transnational Perspective, edited by Anne Epstein and Rachel G. Fuchs (London: Palgrave, 2016), 166-185.
Please find more information on Chiara Bonfiglioli on the website: http://www.chiarabonfiglioli.net/