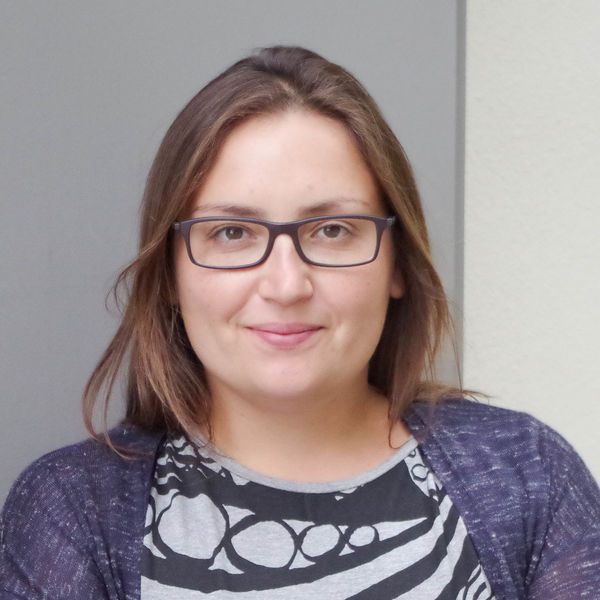 October 2017 - March 2018
e-mail: akoscianska@uw.edu.pl
Agnieszka Kościańska received her PhD in 2007 and habilitation in 2015 in ethnology/cultural anthropology from the University of Warsaw, Poland. She is an Associate Professor in the Department of Ethnology and Cultural Anthropology, University of Warsaw and a senior researcher in a HERA grant (Cruising the 1970s: Unearthing Pre-HIV/AIDS Queer Sexual Cultures). In the past, she was a visiting scholar at Edinburgh College of Art (2017, European Visiting Research Fellowship by the Caledonian Research Foundation and the Royal Society of Edinburgh), Harvard University (2010-2011, Marie Curie fellowship), the New School for Social Research (2006, Kosciuszko Foundation grant) and the University of Copenhagen (2005, Danish Governmental scholarship). Previously she already held an Imre Kertész Kolleg fellowship in August & September 2016.
Research project at the Kolleg
Tracing the Evolution of Sexuality and Gender Panic in Central Europe: The Case of Poland
In this research project, I intend to examine the historical roots of the contemporary ideas and meanings concerning sexuality and gender against the backdrop of the current moral panic that they have ignited. I aim to present a counter history of sexuality after the Second World War. This alternative narrative will challenge orientalizing assumptions that the gender and sexuality panic results from Eastern "backwardness," as compared to the "developed" West. I situate this history within a global context and focus on expert discourses that inform the construction of sexuality, especially those articulated by medical (sexological), legal, religious and activist (feminist and LGBTQ) communities. I examine how sexuality and gender have been defined and re-defined within these discourses and due to global flow of knowledge, and their contemporary social, cultural and political impact.
Research questions include:
(1) What was specific about the historical construction of sexuality in Poland? In what way did state socialism influence it? In what ways did antisocialist milieus (e.g. the Catholic Church) deal with sexuality? In what way sexuality has been reframed within post-socialist transformation? What has changed since the fall of socialism?
(2) What insights into the global history of sexuality can an understanding of Polish and Central Europe discourses offer? What were/are the flows of knowledge between Central Europe, the (former) Soviet Union and the West?
(3) What are the roots of current sexuality and gender panic?
Main areas of research
Holocaust in Eastern Europe
Antisemitism in the Soviet Union
Ethnic relations/nationalism
Politics of history
Positions and memberships
Advisory Board: European Holocaust Studies, the yearbook of the Centre for Holocaust Studies, Institute for Contemporary History, Munich, 2017-present. European Holocaust Research Infrastructure (EHRI), 2015-2019. International Tracing Service (ITS), Bad Arolsen, Germany, 2015-2016.
Founder and Editor: Plural: History, Society, Culture, Journal of the History and Geography Department, Ion Creangă State University.
Member: Association for Slavic, East European, and Eurasian Studies. Society for Romanian Studies National Association of Young Historians of Moldova.
Monographs
Agnieszka Kościańska, Zobaczyć łosia. Historia polskiej edukacji seksualnej od pierwszej lekcji do internetu [To See a Moose: The History of Polish Sex Education from the First Lesson to the Internet], Wołowiec, Czarne, 2017
Agnieszka Kościańska, Płeć, przyjemność i przemoc. Kształtowanie wiedzy eksperckiej o seksualności w Polsce [Gender, Pleasure and Violence: The Construction of Expert Knowledge of Sexuality in Poland], Warsaw: Wydawnictwa Uniwersytetu Warszawskiego, 2014.
Agnieszka Kościańska, Potęga ciszy. Konwersja a rekonstrukcja porządku płci na przykładzie nowego ruchu religijnego Brahma Kumaris [The Power of Silence: Gender and Religious Conversion - The Case of a New Religious Movement, the Brahma Kumaris], Warsaw: Wydawnictwa Uniwersytetu Warszawskiego, 2009.
Edited volumes
Kamila Dąbrowska, Magdalena Grabowska, Agnieszka Kościańska, eds., Antropologia wobec dyskryminacji[Anthropology Against Discrimination], Warsaw: University of Warsaw Press, 2015.
Agnieszka Kościańska, Antropologia seksualności. Teoria, Etnografia, Zastosowanie [Anthropology of Sexuality: Theory, Ethnography, Application], Warsaw: Wydawnictwa Uniwersytetu Warszawskiego, 2012.
Renata E. Hryciuk, Agnieszka Kościańska, Gender: Perspektywa antropologiczna [Gender: An Anthropological Perspective], Warsaw: Wydawnictwa Uniwersytetu Warszawskiego, 2007.
Katarzyna Leszczyńska, Agnieszka Kościańska, Kobiety i religie [Women and Religions], Kraków: Zakład Wydawniczy "Nomos", 2006.
Articles
Agnieszka Kościańska, Sex on equal terms? Polish sexology on women's emancipation and "good sex" from the 1970s to present, Sexualities 19, no. 1-2 (2016): 236-256.
Agnieszka Kościańska, Historia jako wiedza konieczna. Z antropologicznych badań dyskursu eksperckiego o seksualności [History as a Necessary Knowledge: The Anthropology of Sexuality], Rocznik Antropologii Historii 5, no. 8, (2015): 27-40.
Agnieszka Kościańska, Beyond Viagra: Sex Therapy in Poland, Czech Sociological Review 5, no. 6 (2014): 919-38.
Agnieszka Kościańska, Feminist and Queer Sex Therapy: The Ethnography of Expert Knowledge of Sexuality in Poland, in Rethinking Ethnography in Central Europe, edited by Hana Cervinkova, Michal Buchowski and Zdenek Uherek, New York: Palgrave Macmillan, 2015, pp. 45-131.
Agnieszka Kościańska, The 'power of silence:' Spirituality and women's agency beyond the Catholic Church in Poland, Focaal-European Journal of Anthropology, no. 53 (2009): 56-71.
The full list of publications can be found here.