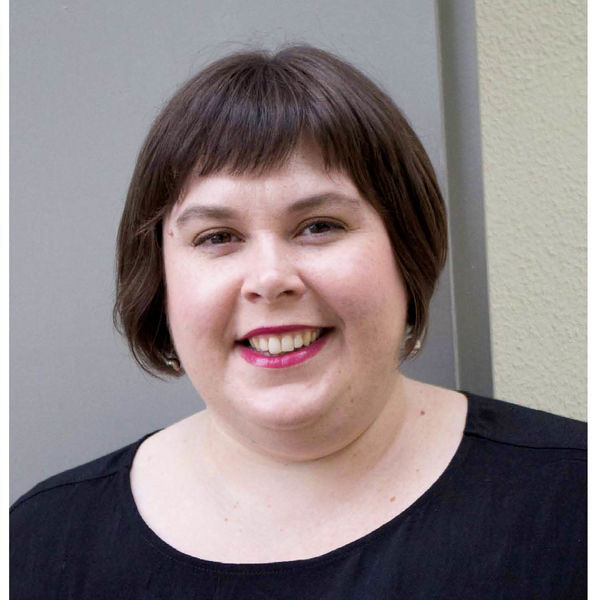 October 2020 - April 2021
Mail: emily.gioielli(at)gmail(dot)com
Since October 2020, Emily Gioielli is a Fellow at Imre Kertész Kolleg Jena. She is a historian of comparative modern European history, specializing in twentieth-century East Central European women's and gender history, social history, and the history of violence. She received her PhD in Comparative History from Central European University (Budapest) in 2015. She has received fellowships from the American Council of Learned Societies, the Jacob Rader Marcus Center of the American Jewish Archives, and the Open Society Archives (OSA) and has held teaching positions at the College of William & Mary, the University of Cincinnati, and Missouri Western State University. She is also currently an Associate Editor for Hungarian Studies Review and Book Review and Special Features Editor of East Central Europe.
Research Project at the Kolleg
Gender and Terror during Hungary's Long World War I, 1918–1925
"Gender and Terror during Hungary's Long World War I" is a deep social history of the tumultuous period following the 1918 armistice in East Central Europe. It explores the ways that everyday people, and particularly women participated in the creation of the post-World War One order. Hungary's defeat in World War I and subsequent leftist revolutions provoked a violent counterrevolution and ultimately led to the establishment of a conservative authoritarian regime and the emergence of a radical paramilitary movement. Although governments rose and fell quickly in this period, my research examines the myriad ways the population of Budapest navigated the political and social crises and engaged in nation-state building and the legitimization of each new regime. Using an intersectional approach, it focuses on the ways in which women participated in and reacted to the worsening economic and social conditions created by war and revolution, the dissolution of the prewar empires, and how they navigated the rapidly changing expectations, privileges, and obligations of each new regime, all the while managing the devastating effects of the Great War. It also examines how women experienced and shaped the practices of violence and the mechanisms of transitional justice that were intended to restore and regulate traditional social and political relations, while simultaneously marginalizing groups identified as enemies of each new regime.
Cataclysm: Water and the Holocaust in Central Europe, 1933–1945
Cataclysm is a socio-environmental history of the Holocaust in Germany, the Czech Republic, Serbia and Hungary. It uses water as the frame to analyze how human-environmental interaction shaped experiences, practices, spaces and memories of genocide, and how, in turn, genocide shaped the natural world. It investigates three forms of mass violence: forced labor, incarceration and mass killing, examining them from the perspective of the multiple actors involved to explain how individuals and institutions, overlapping goals, and local environmental factors coproduced Central Europe's Holocaust ecologies. It also examines how water shaped resistance to and the memorialization of persecution, shedding new light on questions of agency and power that are central to both Holocaust and environmental history.
Main areas of research
Social histories of violence;
Women's, gender, and sexuality history
History of regime change
Holocaust studies
Environmental history
Memory Studies
Positions and memberships
Research Fellow, Pasts Inc.: Center for Historical Studies
Adjunct Assistant Professor, University of Cincinnati
Associate Editor, Hungarian Studies Review
Editor of Reviews and Special Features, East Central Europe
2020 Program Chair, European Section, Southern Historical Association (EH-SHA)
Executive Board, Hungarian Studies Association (HSA)
Association for Women in Slavic Studies (AWSS)
Association for Slavic, Eastern European, and Eurasian Studies (ASEEES)
Association for Jewish Studies (AJS)
Edited Volumes
(co-authored) Péter Csunderlik, Gábor Egry, János Fodor, Emily Gioielli, and Tibor Hajdu, Kérdések és válaszok 1918–1919-ről [Questions and answers about 1918–1919] (Budapest: Napvilág Kiadó, 2018).
Emily Gioielli and Ilse Josepha Lazaroms, The Politics of Contested Narratives: Biographical Approaches to Modern European History (London: Routledge, 2015).
Articles
"From Crumbling Walls to the Fortress of Europe: Changing Commemoration of the 'Pan-European Picnic", Cultures of History Forum, 07 February 2020.
"The Many Lives of Mrs. Hamburger: Gender, Violence, and Counter-Revolution, 1919–1930," in In the Shadow of World War One, edited by Rudolf Kučera, Ota Konrad, and Jochen Böhler (New York: Berghahn, 2020), forthcoming.
"Violence and the Production of Jewish Identity in Hungary's 'War after the War,'" in Dimensionen der Gewalt Ostmitteleuropa zwischen Weltkrieg und Bürgerkrieg 1918–1921, edited by Jochen Böhler, Włodzimierz Borodziej, and Joachim von Puttkamer (Berlin: Metropol Verlag, 2020), 70–88.
"Abnormal Times: Intersectionality and Anti-Jewish Violence in Hungary and Poland, 1918-1922," Polin, vol. 31 (December 2018), 313–328.
"'Home is Home No Longer': Political Struggle in the Domestic Sphere in Post-Armistice Hungary, 1919-1922," Aspasia: The International Yearbook of Central, Eastern, and Southeastern European Women's and Gender History, vol. 11 (March 2017): 54–70.
Reviews (selection)
Review of Judith Szapor, Hungarian Women's Activism in the Wake of the First World War: From Rights to Revanche in Hungarian Studies Review (forthcoming 2021).
Displaced in Austria: Jewish Refugees since 1945/Displaced in Österreich: Jüdische Flüchtlinge seit 1945, edited by Spera, Danielle, and Werner Hanak-Lettner, Austrian History Yearbook (2019): 260–262.
"Science, Gender, and the Remaking of the Czech Working Class during WWI," review of Rudolf Kučera, Rationed Life: Science, Everyday Life, and Working-Class Politics in the Bohemian Lands, 1914–1918, in Gender, rovné příležitosti, výzkum/Gender and Research, 18 (Winter 2016): 100–104.