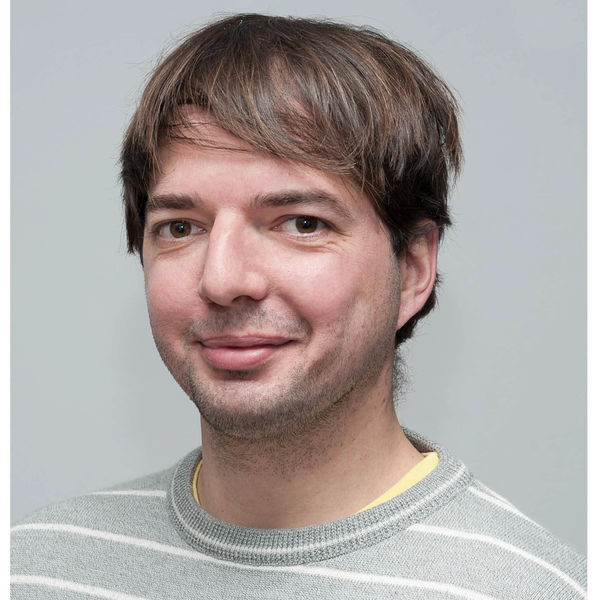 Research associate
Mail: laczofl(at)yahoo(dot)com
Curriculum vitae
October 2010 - July 2015: research associate at the Imre Kertész Kolleg Jena with responsability for the Intellectual Horizons research area
2010: completed doctorate at the Historical Institute of the Central European University, Budapest (advisor: Prof. Victor Karády) with a dissertation on: Between Assimilation and Catastrophe: Hungarian Jewish Intellectual Discourses in the Shadow of Nazism
2006-2008: Researcher in the Volkswagen Foundation research project "The 'Jewish Question' in a European Comparison: Social debate on the status of Jews in Central and Eastern Europe from the eighteenth century to the 1930s"
2003-2004: completed a master´s degree in Central European History at the Central European University in Budapest
Research projects
Intellectual Horizons research area
Book project Hungarian Jews in the Age of Catastrophe. An Intellectual History, 1938-1948
Edited volume Catastrophe and Utopia. Central and Eastern Europan Jewish Intellectuals, 1933-1956
Interview volume Német múltfeldolgozás. Beszélgetések történészekkel a huszadik század kulcskérdéseiről
Intellectual history of liberalism in postcommunist Hungary: the agenda, accomplishments and opponents of liberalism
Christian-Jewish relations in Austria and Hungary in the interwar period: integration, mutual perceptions, and one-sided persecution
Main areas of research
History of Eastern European Jews and the history of Jewish-Christian relations
Intellectual history, in particular the history of political thought and discourses
History of communism in East Central Europe, in particular that of dissidents and political opponents
Philosophy of history
Positions and Memberships
Member of the International Network of Genocide Scholars, 2014 -
Member of the History of Concepts Group, 2013-
Member of the Hajnal István Kör, 2013-
Member of the European Association of Jewish Studies, 2012-
2006-2009: editor of the ECE´s Online Review Database, a website initiative of the peer-reviewed journal East Central Europe
2008-2009: Editor of AnBlokk
2006-2008: Editor of Sic Itur ad Astra: Fiatal Történészek Folyóirata, a Hungarian journal for young historians
2006-2007: Member of the Erasmus Kollégium special collegium (szakkollégium) and the Social Spaces (Társadalmi Terek) research group
Monographs
Felvilágosult vallás és modern katasztrófa közt. Magyar zsidó gondolkodás a Horthy-korban [Between Enlightened Religion and Modern Catastrophe. Hungarian Jewish Thought in the Horthy Era], Budapest 2014.
Articles (selection)
From Liberal Minimum to the Complete Catalog of Human Rights. On Central Concepts of Hungarian Postdissident Liberals, in: Contributions to the History of Concepts, 2013/2, S. 106-118.
I could hardly wait to get out of this camp even though I knew it would only get worse until liberation came. On Hungarian Jewish Accounts of the Buchenwald Concentration Camp 1945-46, in: Hungarian Historical Review, 2013/3, S. 605-638.
(with Máté Zombory) Between Transnational Embeddedness and Relative Isolation. The Moderate Rise of Memory Studies in Hungary, in: Acta Poloniae Historica, 106 (2012), S. 99-125.
Between Authoritarian Self-Legitimation and Democratic Opposition. The Variety of Hungarian Reactions to the Rise of Solidarność and the Polish Crisis of 1980-81, in: Remembrance and Solidarity Review, 2012/1, S. 85-104.
Dual Identities: The Israelite Hungarian Literary Society, 1929-1943, in: Jewish Studies at the CEU. Yearbook VII (2009-11), S. 127-145.
Reviews (selection)
Krisztián Ungváry, A Horthy-rendszer mérlege. Diszkrimináció, szociálpolitika és antiszemitizmus Magyarországon(Pécs: Jelenkor, 2012), in: H-Soz-u-Kult, 02.07.2013. hsozkult.geschichte.hu-berlin.de/rezensionen/2013-3-007.pdf
Laura Jockusch, Collect and Record! Jewish Historical Documentation in Early Postwar Europe (Oxford: Oxford University Press, 2012), in: Holocaust Studies. A Journal of Culture and History, 2013/1, S. 135-8.
András Kovács, The Stranger at Hand: Antisemitic Prejudices in Post-Communist Hungary (Leiden: Brill, 2011), in: H-Antisemitism, March 2013. https://www.h-net.org/reviews/showpdf.php?id=37749
Michael Meng, Shattered Spaces. Encountering Jewish Ruins in Postwar Germany and Poland (Harvard: Harvard University Press, 2011), in: Zeitschrift für Ostmitteleuropa-Forschung, 2012/4, 630-2. (Republished online in Sehepunkte)
Kánonok és ontológiák, in: Buksz, 2011. ősz, S. 226-234. Review of Balázs Trencsényi, A nép lelke. Nemzetkarakterológiai viták Kelet-Európában (Budapest: Argumentum, 2011). (Auf Ungarisch)
The current list of publications can be found under: https://www.academia.edu/2948802/List_of_Publication