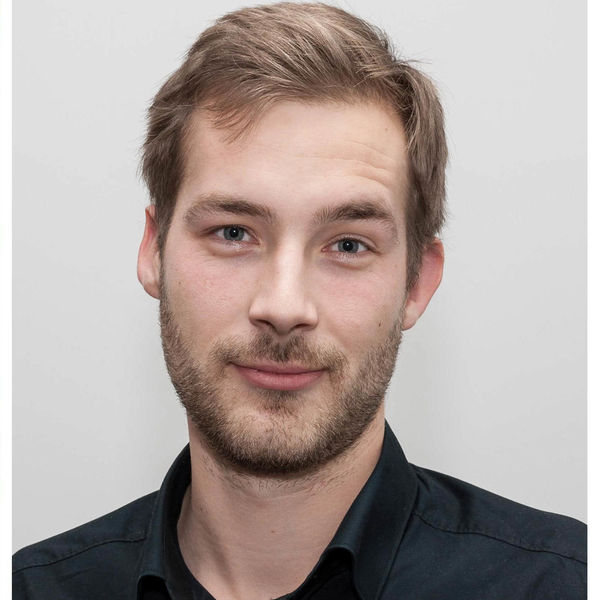 Research associate
Mail: immo.rebitschek@uni-jena.de
Curriculum Vitae
Immo Rebitschek has been a PhD student in the Imre Kertész Kolleg graduate school since January 2013. Prior to that he worked as a research associate and a graduate assistant at the Kolleg. He also participated in the Internet project "[Ge]denkmuster: Sowjetische Verbrechen - russische Erinnerung" organised by the Department of Eastern European History at Friedrich Schiller University Jena in cooperation with the Buchenwald Memorial. Immo Rebitschek studied modern history, German and religious studies in Jena from 2006 to 2011 and completed a Master's thesis on "Das Lager schreiben. Der stalinistische GULag in der westdeutschen und angelsächsischen Geschichtsschreibung" (Writing the camp. The Stalinist GULag in West German and Anglo-American historiography).
Research Projects
Main areas of research
Soviet history
The history of historiography in the twentieth century
Russia as a culture of remembrance
Monographs
Die disziplinierte Diktatur. Stalinismus und Justiz in der sowjetischen Provinz, 1938 bis 1956. Köln/Weimar/Wien 2018.
Edited Volumes
Die Thüringer Landesgründung. Der Weg zum Freistaat über Wunsch, Programm und Reform 1989-1993, Erfurt 2010.
Articles
Et al.: "Prosecution and Trajectories after 1945", in: Robert Gerwarth/ Jochen Boehler (Hrsg.): The Waffen SS: A European History. Oxford 2016, S. 294-330.
Neuvermessung und Neugestaltung eines Erinnerungsortes: Die Gedenkstätte Permʹ-36, in: Raphael Utz/ Jörg Ganzenmüller (Hrsg.), Sowjetische Gesellschaftsverbrechen und Russische Erinnerung. Orte – Akteure – Deutungen. München 2014, S. 91-108.
Strafverfolgung im Stalinismus. Das Schicksal "Nicht-Politischer" Häftlinge, in: Julia Landau/ Irina Scherbakowa (Hrsg.), Gulag. Texte und Dokumente 1929-1956. Göttingen 2014, S. 128-139.
Feindbilder auf dem Prüfstand: Sowjetische Kollaborateure im Fokus der Revisionskommissionen, 1954 und 1955, in: Jahrbücher für Geschichte Osteuropas 65,2 (2017), S. 262-281
Reviews
Tamara Petkevich: Memoir of a Gulag Actress. DeKalb 2010, in: Jahrbücher für Geschichte Osteuropas, unter: www.recensio.net/rezensionen/zeitschriften/jahrbucher-fur-geschichte-osteuropas/jgo-e-reviews-2013/3/ReviewMonograph737285936.
Wendy Z. Goldman: Inventing the Enemy. Denunciation and Terror in Stalin's Russia. Cambridge 2011, in: Jahrbücher für Geschichte Osteuropas, unter: http://www.dokumente.ios-regensburg.de/JGO/erev/Rebitschek_Goldman_Inventing_the_Enemy.html.
Other publications
Mitarbeit an der Online-Dokumentation "http://www.gedenkmuster.uni-jena.de/" zu Repräsentationsformen sowjetischer Gesellschaftsverbrechen im heutigen Russland (im Auftrag der Gedenkstätte Buchenwald).
Mit Katharina Haverkamp: Tagungsbericht Sowjetische Gesellschaftsverbrechen in der russischen Erinnerungskultur: Orte - Akteure - Identitäten. 25.11.2010-27.11.2010, Jena, in: H-Soz-u-Kult, 06.05.2011,<http://hsozkult.geschichte.hu-berlin.de/tagungsberichte/id=3636>.
Tagungsbericht State Repression in Socialist Central and Eastern Europe. Comparative Approaches. 12.06.2014-13.06.2014, Warschau, in: H-Soz-u-Kult, 03.09.2014, <http://hsozkult.geschichte.hu-berlin.de/tagungsberichte/id=5519>.