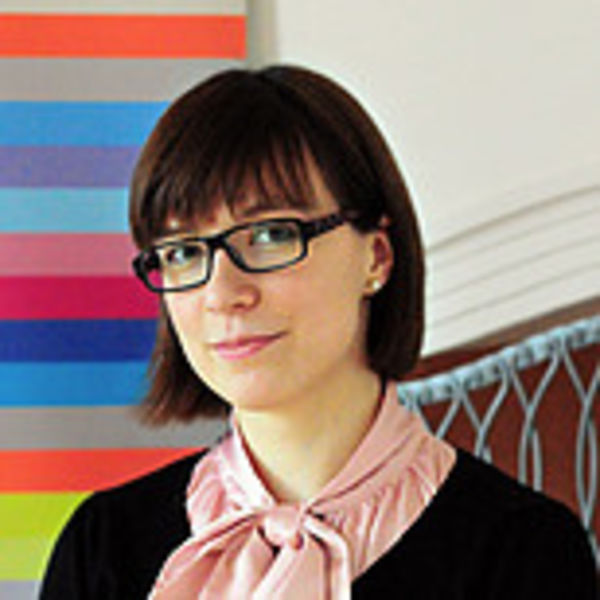 Research associate
Mail: iza.mrzyglod(at)gmail(dot)com

Izabela Mrzygłód war von Oktober 2011 bis September 2012 wissenschaftliche Mitarbeiterin am Imre Kertész Kolleg Jena an der Friedrich-Schiller-Universität Jena. Sie ist Doktorandin am Historischen Institut der Universität Warschau. Davor war sie Mitarbeiterin in der Redaktion der vom Polnischen Institut für Internationale Angelegenheiten in Warschau (Polski Instytut Spraw Międzynarodowych) herausgegebenen Publikationsreihe "Polskie Dokumenty Dyplomatyczne". Von 2008 bis 2010 war Izabella Mrzygłód Redakteurin der studentischen wissenschaftlichen Zeitschrift "Teka Historyka". Von 2004 bis 2011 studierte sie Geschichte mit Schwerpunkten europäische Sozialgeschichte und Edition von historischen Quellen an der Universität Warschau. Ihre Magisterarbeit hat sie zum Alltagsleben in Warschau in der Zeit der Hyperinflation der 1920er Jahre geschrieben.
Research project
PhD Thesis: Universities in the shadow of crisis. Political radicalism of students at the Universities of Vienna and Warsaw in the 1930s
Elternzeitvertretung
Main areas of research
Geschichte Polens im 20. Jahrhundert
Internationale Beziehungen in der Zwischenkriegszeit
Wirtschafts- und Alltagsgeschichte
Geschichte der Frauenbewegung
Quellcode
"Zwycięzcy" i przegrani. Społeczeństwo Warszawy doby hiperinflacji 1923 roku w świetle prasy codziennej, in: Witecki, Stanisław (Hg.): O kształt Europy Środkowo-Wschodniej.
Publikacja pokonferencyjna (in Vorbereitung).[mit Joanna Kalicka]: Komiks i historia, in:Mówią wieki 7/2010, S. 26-31.