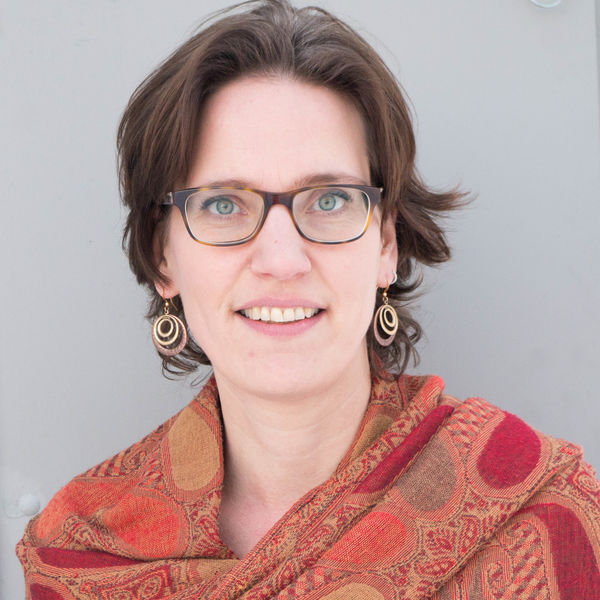 Research associate

Mail: ec.pettai(at)uni-jena(dot)de
Eva-Clarita Pettai joined the Imre-Kertész Kolleg in 2017. Until September 2023, she was the editor of the Cultures of History Forum and managed the research area "History in the Public Sphere". Her own research focuses broadly on the comparative study of democratization, the politics of memory and transitional justice in the former communist region. Having worked for many years in the Baltic states, she has published widely on the many ways in which the recent history of that region has been re-written, negotiated and contested in different domestic (inter-ethnic, legal, academic) and transnational (European and bilateral) settings. Her book Transitional and Retrospective Justice in the Baltic States (Cambridge UP) received the 2015 Baltic Assembly Prize for Literature, Arts and Science.
She obtained her doctoral degree in Political Science from the Free University of Berlin, supported by a three-year scholarship with the Evangelisches Studienwerk e.V. Villigst; she worked as adjunct lecturer, research assistant, project manager and translator at the University of Potsdam, at Vidzeme University College and with different other academic and non-academic partners in Latvia. For two years she was a project manager for the History Network of Young Europeans–EUSTORY, at the Körber Foundation in Hamburg, before moving to Estonia to work as a senior researcher at the Johan Skytte Institute of Political Studies, University of Tartu in 2004. Besides research and teaching there, she was involved in and coordinated various externally funded international research and teaching networks (COST, H2020, Nordplus neighbor) and served as director of the PhD Program Political Science. Moreover, for five years she was reviews editor for the Journal of Baltic Studies and later editor-in-chief of the book series 'Politics and Societies in the Baltic Sea Region' with Tartu University Press (until 2016). Since 2018 she is member of the Advisory Board to the Stiftung Adam von Trott zu Solz e.V., Imshausen.
Projects at the Kolleg
As managing editor of the Cultures of History Forum I am continuously on the look-out for interesting public debates, new museum exhibitions or policy decisions that concern history and the public representations of the past in the countries of Central, Eastern and Southeastern Europe. Moreover, besides finding topics and working with authors for the Forum, I am part of the team that conceptualizes and coordinates annual workshops and other activities relating to 'History in the Public Sphere' at the Kolleg.
For my own research please see "Research Projects".
Main areas of research
Comparative politics of history and memory; pan-European memory politics
Transitional and historical justice
Postcommunism
Democracy, memory and law
Baltic 20th century history and historiography
Positions and memberships
Selected publications

Monographs
Pettai, E.-C. and Vello Pettai, Transitional and Retrospective Justice in the Baltic States, Cambridge: Cambridge University Press, 2015.
Onken, E.-C., Demokratisierung der Geschichte in Lettland. Staatsbürgerliches Bewusstsein und Geschichtspolitik im ersten Jahrzehnt der Unabhängigkeit, Hamburg: Krämer, 2003.
Edited volumes
Grosescu, Raluca, Laure Neumayer and E.-C. Pettai, eds., Transnational Activism and the Globalization of Anticommunism after 1989, Special Issue of Revue d'études comparatives Est-Ouest 51: 2-3 (2020), pp. 9-259.
Pettai, E.-C., ed., Memory and Pluralism in the Baltic States, London: Routledge, 2011.
Articles
Pettai, E.-C., Historians, Public History, and Transitional Justice: Baltic Experiences. International Public History 3:2 (2020): DOI: https://doi.org/10.1515/iph-2020-2010.
Pettai V. and E.-C. Pettai, Transitional Justice and Memory, in Central and East European Politics: From Communism to Democracy, 4th fully updated edition, ed. by Sharon L. Wolchik and Jane Leftwich Curry, Lanham: Rowman & Littlefield, 2018, pp. 145-169.
Pettai, E.-C., Historical Expert Commissions and their politics, in Palgrave Handbook of State-Sponsored History, edited by Berber Bevernage and Nico Wouters, New York: Palgrave Macmillan, 2018, pp. 687-712.
Pettai, E.-C., Prosecuting Soviet Genocide: Comparing the Politics of Criminal Justice in the Baltic States. European Politics and Society, 18:1 (2017), pp. 52-65.
Pettai, E.-C., Debating Baltic memory regimes. Journal of Baltic Studies, 47:2 (2016), pp. 165-178.
Pettai, E.-C., Negotiating History for Reconciliation: A Comparative Evaluation of Baltic Presidential Commissions. Europe-Asia Studies, 67:7 (2015), pp. 1079-101.
Pettai, E.-C., Interactions Between History and Memory: Historical Truth Commissions and Reconciliation, in The Ashgate Research Companion on Memory Studies, edited by Siobhan Kattago, Farnham: Ashgate, 2015, pp. 237-250.
Pettai, E.-C., Establishing "Holocaust Memory"– A Comparison of Estonia and Latvia, in Historical Memory Culture in the Enlarged Baltic Sea Region and its Symptoms Today, edited by Oliver Rathkolb and Imbi Sooman, Vienna: VR Unipress, 2011, pp. 159-74.
Pettai, E.-C., The Convergence of Two Worlds: Historians and Emerging Histories in the Baltic States, in Forgotten Pages in Baltic History. Themes of Diversity and Inclusion, edited by Martyn Housden and David J. Smith, Amsterdam: Rodopi, 2011, pp. 263 - 80.
Onken, E.-C., The Baltic States and Moscow's 9 May Commemoration: Analysing Memory Politics in Europe. Europe-Asia Studies, 59:1 (2007), pp. 23-46.
Onken, E.-C., The Politics of Finding Historical Truth: Reviewing Baltic History Commissions and their Work. Journal of Baltic Studies, 38:1 (2007), pp. 109-16.
Reviews
review of Mārtiņš Kaprāns und Vita Zelče, eds., 'Pēdējais karš: Atmiņa un traumas komunikācija' [The Last War: Communicating Trauma], (Latvijas Universitate/SZF/SPPI, 2010), in Forschungen zur Baltischen Geschichte 7 (2012): 290-294.
The full list of publications can be found under Publications Eva-Clarita Pettai